Monday, December 17, 2007
Posted by Adam Krebs in "Zune Hardware" @ 08:00 PM
So you can imagine my disappointment when I heard that the backing on the 80 and 4/8 models would be metal. Thankfully, as Chris from Got Zune has proved, this is pretty much a non-issue. He accidentally left his Zune in the same pocket as his keys, a big no-no for mp3 players, yet was pleasantly surprised to see that his Zune passed the "accidental scratch test."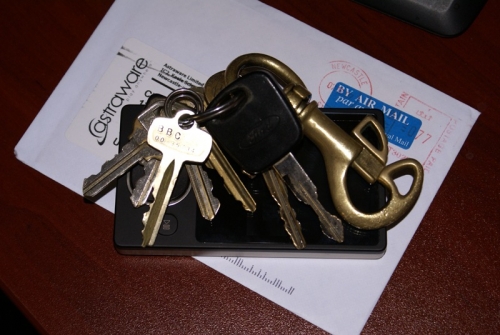 Thankfully, I haven't yet faced such a scary situation. I pretty much baby my Zune (putting it in cute outfits notwithstanding), but it's good to know it can stand up to the challenge when needed.
One thing though: I've noticed recently that if I apply a slight pressure to the back upper-right quadrant (up-left from the front), I'll often see a "ripple" on the screen. I assume this is due to the space-saving measures Microsoft used when designing the new player, but I'm wondering if this is a bad sign. Anyone else notice something similar?
---