Wednesday, January 9, 2008
Posted by Adam Krebs in "Zune Media" @ 09:00 PM
first dog in orbit
, as she travels to what appears to be dog heaven. Missing the company of her friends, she brings back all the bacon, dog toys, and tennis balls she can. Kind of reminds me
the last one
, though.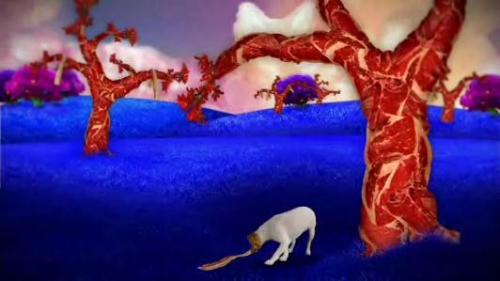 Scottish band The Aliens provides "I am the Unknown" from their album
Astronomy for Dogs
(what else?). It's got a great sound reminiscent of some of the Beatles' more vocal-heavy ballads*, and it definitely encouraged me to check out the rest of their catalog. The animation was well-done, but nothing spectacular. I'm hoping for a hand-drawn short in the near future. Someone like Bill Plympton or John K would fit perfectly with Zune's offbeat and weird style they're going for.
*It reminded me a lot of Tears For Fears' "Who Killed Tangerine?" as it featured much of the same psych-pop sound. If you like this song, definitely check out "Who Killed Tangerine?".
---