Friday, October 17, 2008
Posted by Vincent Ferrari in "Digital Home News" @ 01:00 AM
"The EU's Scientific Committee on emerging health risks, which is normally concerned with noise in factories and the British Parliament, performed a study of MP3 usage. The committee members' findings left them with a strange ringing feeling. They concluded that an hour's iPod usage a day for five years might make as many as 1 in 10 listeners deaf. The problem, the committee believes, is that many people love to listen to their music too loud. In Europe, MP3 players are limited to a mere 100 decibels. However, these European scientists concluded that anything above 89 decibels listened to with regularity has an effect that is louder than the limits imposed on factories."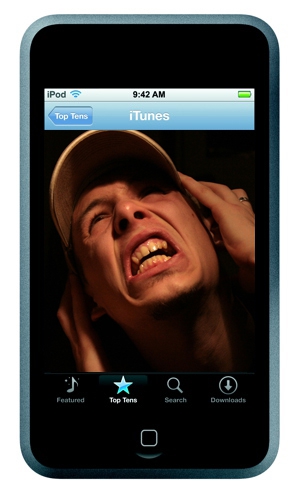 (Inset picture via CC Darkpatator on flickr)
Every couple of years we get one of these studies that warn us that listening to music too loudly on our iPods is going to be the death of our eardrums, and year after year, as the author points out, we never run into people who have actually lost their hearing because of iPod volume abuse. While it stands to reason that using any audio device at too high a volume for too long could damage your hearing, does it really need to be studied again and again? What do you guys think? Do we really need the government warning us that using a media player with the volume cranked might be dangerous or do you think their warnings fall on deaf ears?
Sorry. I couldn't resist.
---