Friday, December 22, 2006
Posted by Jason Dunn in "Zune Events" @ 03:00 PM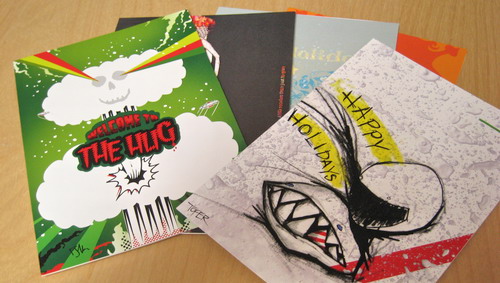 Another Zune Thoughts contest is over,
this time we gave away
some limited edition Zune Christmas cards from the Zune team at Microsoft, all signed with a Christmas greeting from yours truly (I haven't used a pen that much in months), and a Zune Thoughts micro light. Swanky! This contest was fun because there were so many winners! The winners are:
Dyvim, SohCahToa, priesmeyer, Camjpn, cjhp, DrMobo, bleeman, snap, PeeVee, mcsouth, The Yaz
, and
gasusan2006
. All winners should check their inbox here on Zune Thoughts - private messages were dispatched a few minutes ago. Thanks for entering everyone! We've got more great contests coming up after the Christmas holidays, so stick around.
---