Friday, December 29, 2006
Posted by Darius Wey in "Zune Media" @ 01:10 AM
Another week, and another Zune Marketplace freebie that you can download, play back, burn to a CD, and most importantly, sync to your Zune device. A Zune account is required in order to download the free content. Clicking the link below will automatically launch the Zune software and take you to the artist's page, so ensure that the software is installed on your PC.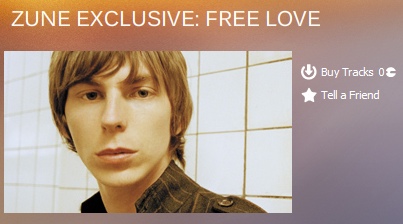 "Discotech" by Young Love
Genre:
Electronic/Dance
Length:
3:54
And in case you missed last week's freebie,
"2B" by Ror-Shak
, you may be interested to know that it is still available at no cost.
---