Monday, November 19, 2007
Posted by Jason Dunn in "Zune Talk" @ 01:00 PM
Here's another look at the same view in the Zune software, with a link to a full-sized version.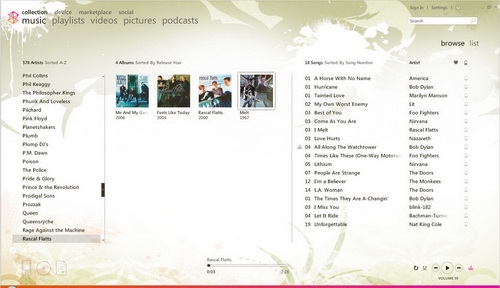 [
click here for full sized version
]
Looks like it's all screwed up, right? I fired up
Media Monkey
, my metadata editor of choice, and looked at the metadata for the Rascal Flatts album in question. Interestingly enough, the metadata is just fine - it wasn't altered in any way.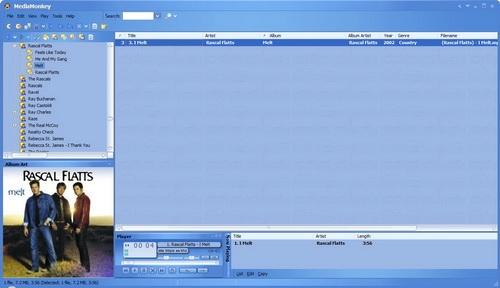 [
click here for full sized version
]
I took at look at the same album inside Windows Media Player 10 - and things are fine there as well.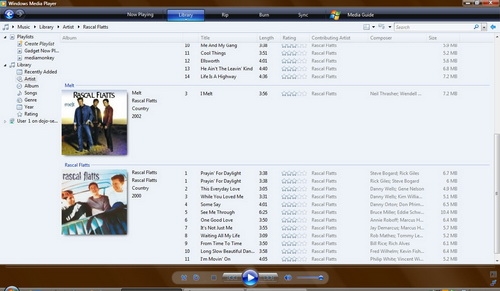 [
click here for full sized version
]
So, based on my tests, the Zune desktop software isn't mangling metadata, it's just learning-disabled when it comes to reading it. That revelation doesn't solve the root problem of the software displaying your music in a baffling way, but it does mean that you shouldn't edit the metadata inside the Zune software if you know it's right outside the software.
There's really no good solution here other than hoping that the Zune team understands and fixes this problem ASAP. I'm shocked, and deeply disappointed, that they didn't test the software with a wider set of music collections - the problem is obvious and immediate for many of us. Let's hope the fix is the same!
UPDATE:
There are
some fixes you can try
. They didn't work for me, but perhaps you'll be more fortunate!
---