Tuesday, April 29, 2008
Posted by Jason Dunn in "Zune Talk" @ 09:36 AM
very interesting post
over in the Zunerama forums that caught my attention:
"Just received my 8GB Zune from Ebay. When I saw the box first I was kind of shocked. Text and Printing not aligned to the center of the packaging, no sticker with serial number and Barcode. As well there were no manuals and the earphones and synch cable were not in separate boxes. Then I thought "wonderful you've bought a fake Zune" but the Device looks fine (ok it looks like second quality, dented screw cover (or whatever the chrome cover covers Smiley and some errors in the laser engraving at the back) When I plugged it into my PC it started charging and a few minutes later it started up and shows correct firmware as well. So how can this be? Has someone embezzled second quality devices and made a new Packaging for them? Has anyone else the same experience?"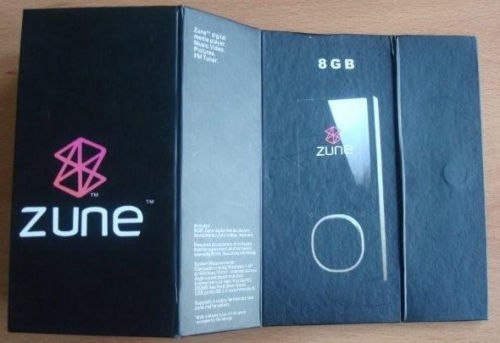 I don't have a lot of experience with counterfeit items, but the stuff I've seen tends to be a near-duplicate at the hardware level (with cheaper components of course) yet when it comes to the packaging they always have typos, sloppy design, etc. So while it's clear that this is not the official Zune package, did this guy purchase a refurbished Zune that was put in this obviously fake packaging, or is the Zune itself also a copy? If this is a counterfit Zune I suppose to some degree Microsoft should be flattered that the factories in China see enough demand for the Zune to start counterfeiting it, but if this guy's Zune stops working in a month because a chip fails, that will be of little comfort for anyone.
Anyone else see any dubious-looking Zunes or packaging kicking around?
---