Monday, August 13, 2007
Posted by Jason Dunn in "Zune Accessories" @ 04:20 PM
"[The] Zune Travel Pack includes everything you need to travel with your Zune device in style. This set of five products is designed to keep you and your friends and family entertained while you travel. When you buy the Zune Travel Pack, you ll get the Zune Dual Connect Remote, Zune Premium Earphones, Zune Gear Bag, Zune Sync Cable and Zune AC Adapter."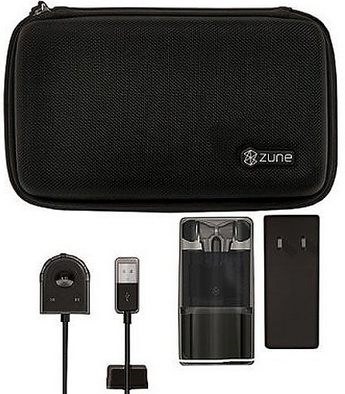 I always thought $99 was pretty darn expensive for this kit, but $39.99 seems just about perfect - I'm not sure how long Toys 'R Us is going to be offering this deal for, so
snap it up while you can
!
---