Friday, August 24, 2007
Posted by David Tucker in "Zune Talk" @ 07:24 AM
"I'm kind of obsessed with J Allard, Microsoft's VP of Design and Development, the man behind the Zune, and probably the most hardcore dude on the face of the planet. I do a lot of research on him in my spare time, and he also provides me with an excuse to feed my telephoto lens and long-range video surveillance hardware obsession."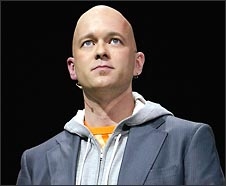 If it wasn't J Allard, I'd be a little worried. But let's face it, J Allard is cool! He's the man behind the XBox 360 and the Zune. The Zune's potential has yet to come to fruition at this point but there is no denying that the XBox 360 is a must have item. Microsoft isn't generally considered 'cool' but J Allard is definitely cool!
So what did Jon Stokes learn? You'll have to read the Ars Technica article "
Top Ten things that you didn't know about Microsoft's J Allard
" to find out!
---