Tuesday, November 13, 2007
Posted by David Tucker in "Zune Talk" @ 09:07 PM
Microsoft has launched, along with its very awesome new Zune players, website, software and overall new outlook on your portable music life, one more reason to want a Zune. The buzz started right before the Zune launched about the Zune Originals. The service allows you to get a Zune with a custom text engraving along with a choice of some very cool artwork to engrave along with it. I'm very seriously considering waiting for the Zune 80 to become available for the service because it looks really sweet. I recommend going over to the website just to play with the options and see the artwork. That may be enough to convince you! You can read Microsoft's press release after the break.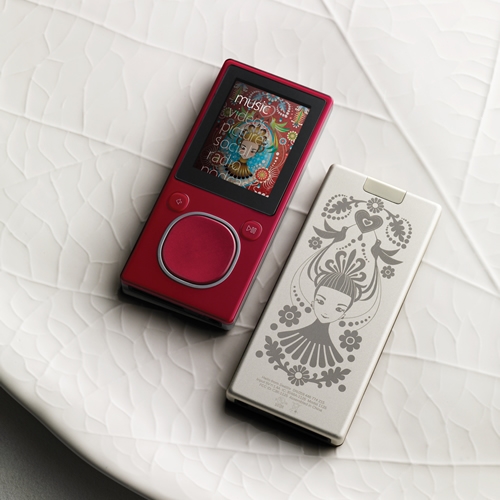 "Microsoft Unveils Device Customization via New Zune Originals Store, New Zune Players Available Tomorrow

Microsoft partners with 18 renowned artists to fuse high style with portable entertainment.

REDMOND, Wash. — Nov. 12, 2007 — Tomorrow, consumers ready for a richer, more connected and more personal entertainment experience will have the first opportunity to get their hands on sleek new Zune players, redesigned Zune software, and new online services including the Zune Marketplace and Zune Social, an online music community. The players — along with dozens of accessories — will be available at retailers across the United States, while the new Zune software will be available for free download at http://www.zune.net. For the first time, consumers also will have the option to customize their Zune player with laser-engraved designs and personal text through a new Web store called Zune Originals."
---