Friday, December 7, 2007
Posted by Adam Krebs in "Zune Talk" @ 07:30 PM
"Gizmodo reader Ben Podbielski proposed to his girlfriend on Wednesday, using a pink Zune Original. Uploaded onto the player was a video set to a romantic ballad. As the '80s music faded out there was an instruction to turn the Zune over: "Will you marry me?" was inscribed on the back."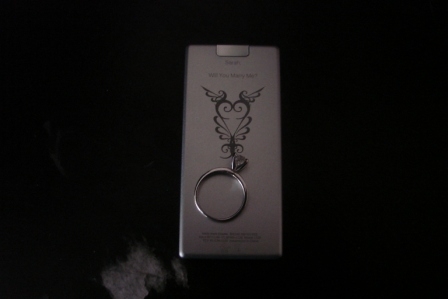 What an awesome story! I always love it when people think of original ways to pop the question or read their wedding vows, and what could be more original than an Original? Props to the future Mr. and Mrs. Podbielski; for not only the amazing slideshow but also for the possibility of adding a new Pod' to the Social.
Check the Gizmodo story for the full slideshow video, made all the more amazing by the use of "Nothing's Gonna Change My Love For You" as background muzak. Any guesses as to what their first dance is going to be?
---