Wednesday, January 23, 2008
Posted by David Tucker in "Zune Accessories" @ 10:00 AM
"The Z-Shield cases for the Zune 30GB and 80GB models are made of frosted clear impact-resistant plastic that easily snap on and off. Each case offers the best protection for product including the screen yet provides access to all connectors and buttons. Agent Zune-Kit for Microsoft's Zune Flash player (4GB and 8GB) is a soft silicon case that features a rugged diamond design and provides access to all connectors. The cases are bundled with a multi-position neoprene armband and one of the worlds thinnest beltclips (made of stainless-spring steel) for easy transportation while on the go."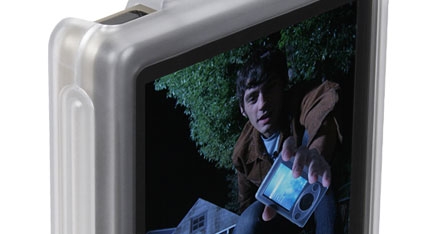 I'm always on the look out for a case for my Zune. Since I have an Originals Zune I often wish there was a case available that wouldn't hide the artwork on the back while still remaining functional and attractive. A tall order to be sure.
Mobile Tech Review
posted on their forums that
Agent 18 has released cases for all Zune models
. A quick glance reveals that the plastic cases they sell may fit the bill of what I'm looking for. The cases sell from $24.95 which seems to be a pretty good value.
---