Friday, January 25, 2008
Posted by Jason Dunn in "Zune Software" @ 07:00 PM
Although the recent 2.3 software update included a
long list of fixes
, I'm seeing things that still need looking after. One of them is the way the Zune software seem to struggle with having an accurate index of the content - either that, or it's an oversight in the user interface. If I type "Jars of Clay", this is the research result I get: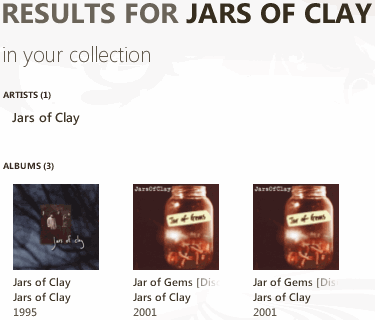 I have 15 Jars of Clay albums, yet it only shows me three. Either the Zune software doesn't realize that there are more than three albums, or the user interface designer forgot to add an "Expand" button next to albums to show the user that there are more than three albums. The latter is somewhat unlikely because it says "(3)" after the word albums, meaning there are only three found.
If I look up the artist manually, I see the correct result of 15 albums: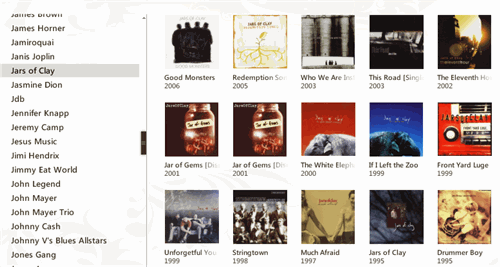 So...this needs to get fixed!
---