Tuesday, March 4, 2008
Posted by Adam Krebs in "Zune Talk" @ 02:00 PM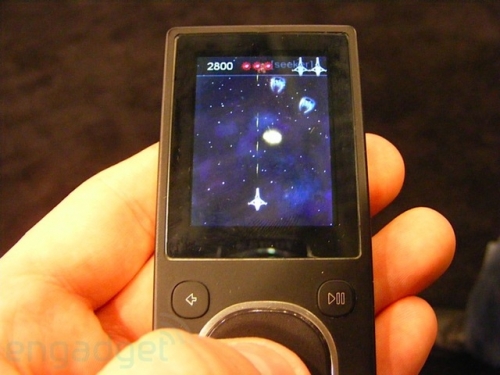 All the excitement of an XNA on Zune announcement couldn't be dampened by the fact that there's still no official timeframe for when or if the Zune
firmware
is going to support the games. A lot of people have taken this to mean that it won't happen. I'm not so sure. The fact that they've got games running at full speed on actual Zune hardware—not just a demo—proves the firmware has to be at least somewhat complete. And I while I know the announcement was more about XNA than Zune, they'd have to be fools to keep from releasing this at all. So all the "take the announcement with a grain of salt" talk is certainly valid, but as XNA dev "Omega Fraud" (Paul)
says
, at this point they're mostly just securing the device so that no tomfoolery gets in the way of the fun.
"
On a more serious note, a majority of the work we're doing in this first release is around properly securing the device and any assets on the device that need to be protected. This work integrates and extends the existing Zune security and trust infrastructure. This is similar in concept to what we did on Xbox 360 but a completely different implementation.
"
Check out the video from Channel 10 below:
Games on your Zune!?! What? How? When?
---