Friday, December 15, 2006
Posted by Jason Dunn in "Zune Events" @ 06:04 PM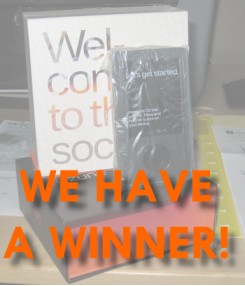 The contest is now over, and the winner of the 30 GB black Zune is...
izune
! I was originally intending to finish the contest at 12 noon today, but as is typical, I got wrapped up in work and didn't shut down the thread until the afternoon. And, as
izune's
luck would have it, he posted only a few minutes before I shut it down to do the drawing. Congratulations to
izune
on winning - check your forum inbox for a winning message from me.
Thanks for entering our contest everyone - I hope you'll stick around and contribute to our Zune community, even if you don't have one. ;-) Keep your eyes open for our Vaja giveaway contest - we're giving away TEN Vaja Zune cases! That contest will kick off on Monday.
---