Tuesday, November 18, 2008
Posted by David Tucker in "Zune News" @ 07:35 PM
"The software maker plans to announce on Wednesday a price cut for its flash-based models. The 4GB version will drop to $99, the 8GB model will drop by $10 to $139, and the 16GB model will sell for $179, down from $199. Microsoft is also cutting prices for several of its Zune accessories. The cuts take effect on Wednesday in the U.S. and on Friday in Canada."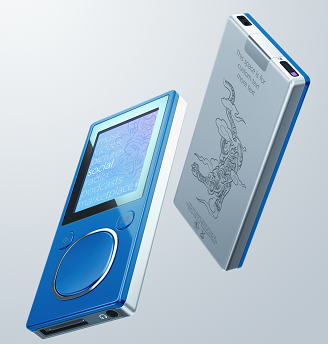 Well, this is welcome news for the holiday season. I think this is something Microsoft should have done a long time ago, personally. The flash players are where the really big market is and I think these price cuts could actually have a big impact on their sales. The 8GB model at $139 is a very good price.

My only problem will be deciding which one to buy. I really wanted a flash player for working out and I can't think of a better time than this holiday season.

The CNet article also talks about the new ad campaign that Microsoft kicked off on Monday that centers around getting people to download the software even if they don't have the Zune player.
---