Monday, March 29, 2010
Posted by Jason Dunn in "Zune Software" @ 03:00 PM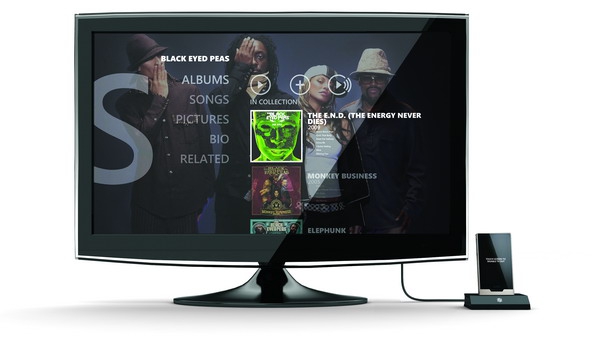 [click here for a high-res version of the software screen-shot above.]
Zune 4.5 is coming soon, and it brings with it a few key updates that some people will enjoy. In terms of a timeline, the exact wording I've received from the Zune team is "the next few weeks". As the launch gets closer hopefully I'll notified of the exact date. So what does the 4.5 update bring to the table? Keep reading to find out.
What We Already Know About from CES
Two of the major features in this release were shown at CES 2010, and two were not. Smart DJ on the Zune HD was one such feature; it allows you to use the Smart DJ feature you're familiar with from the desktop right on your Zune HD. This feature is only useful to someone with a Zune Pass, however, and being someone without a Zune Pass, it holds no interest for me. I find it curious - and irksome - that the software refuses to allow me to use the Smart DJ feature unless I allow the software to alter the metadata on my music, which I don't want to allow it to do on all but one of my PCs. If you're a Zune Pass user and you enjoy using Smart DJ to find new music, you might enjoy doing the same thing right from your device. This feature requires a WiFi connection of course.
The other feature announced at CES was the expanded codec support; after the 4.5 update, the Zune HD will be able to natively play MPEG4 Part 2 Advanced Simple Profile (ASP), which includes Xvid and AVI support. The Xvid support is great to see, though what's still missing is support for the MPEG4 h.264 High Profile. Unfortunately, while the on-device codec support is expanded, the desktop software video transcoding support hasn't been expanded. It still can't deal with something as simple as an MPEG2 file. I really hope they continue to expand the video formats the software can ingest, because there's a lot of video out there in a variety of formats that the Zune HD can't support, and at the very least the desktop software should be able to transcode it.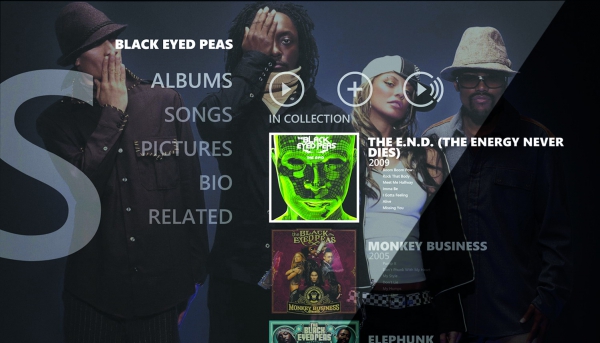 What's New Today
The two new features that haven't been announced previously are picks on the Zune HD and being able to browse the Zune Marketplace on your TV via the HDMI dock. Picks is another feature that's most useful to people with a Zune Pass, but if you do happen to have a Zune Pass, it's a great way to find new artists and music. The ability to browse the Zune Marketplace directly from your TV is pretty cool, but even cooler is being able to stream music as well. A Zune HD, a Zune Pass, and the HDMI-equipped cradle makes the Zune HD a portable party machine. I really wish the Zune HD could do HDMI out via a simple cable and not require the cradle and external power - it would be a fantastic portable entertainment system for travelling, but since I bought the cradle I haven't brought it with me once - it's a bit too much of a hassle. At any rate, this evolution of making the Zune into a better companion for a TV set is nice to see...because the next logical step is being able to download/stream video content from the marketplace. Now that would be a powerful scenario...
It's All Zune HD Only
Unfortunately, this is a Zune HD-only update. There's no firmware update being released for older Zune models - it seems that unlike the first three years of the Zune's existence, the concept of improving the previous generation hardware is no longer a priority for the Zune team. On the one hand, I think it's a shame because that was a great selling feature of the Zune - that you knew Microsoft would continue to improve it. On the other hand, the Zune 80/120 is a fairly mature player that's likely limited by it's hardware now more than anything else.
Jason Dunn owns and operates Thoughts Media Inc., a company dedicated to creating the best in online communities. He enjoys photography, mobile devices, blogging, digital media content creation/editing, and pretty much all technology. He lives in Calgary, Alberta, Canada with his lovely wife, his wonderful son, and his sometimes obedient dog. He wonders if the Zune will ever do anything meaningful outside the USA.

Do you enjoy using new hardware, software and accessories, then sharing your experience with others? Then join us on the Thoughts Media Review Team! We're looking for individuals who find it fun to test new gear and give their honest opinions about the experience. It's a volunteer role with some great perks. Interested? Then click here for more information.

---