Wednesday, July 16, 2008
Posted by David Tucker in "Zune News" @ 07:30 PM
"'With its iconic design and an array of attractive features, the ZN9 allows consumers to enjoy big sound in small spaces,' said Evan Stein, vice president of Marketing, iHome. 'We intend to apply the same creative sound and design expertise that has made iHome the market leader in its category to our growing line of Zune sound solutions.'"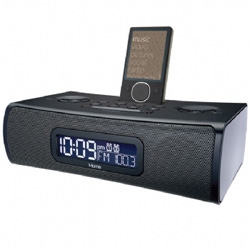 Well, we've been hearing about this for some time now and its finally official! The ZN9 is available to purchase. I absolutely plan on getting one of these but I'll probably wait until after August since I'm going to be out of town for so much of the time I won't get to enjoy it.

But once I get one I'll get a review up for it. Not that I have any reason to believe it's not as good as I've heard it is. If you want to buy one now, it's a steal at $99.99!
Full press release after the break. Read more...
---