Thursday, May 29, 2008
Posted by Jason Dunn in "Zune Software" @ 03:00 AM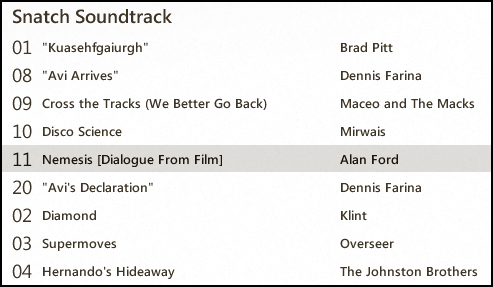 Have you see the above problem with your Zune music library? I've seen it on quite a few of my albums, and I was having a really hard time figuring out what was going on - why was it listing the tracks out of order? I dug deeper into the metadata and discovered something interesting: if the metadata lists the "Disc" field as zero (0) instead of one (1), it will show those tracks before Disc 1 Track 1. I'd never had this problem before, so it's something that the Zune 2.5 software does differently than Windows Media Player 11.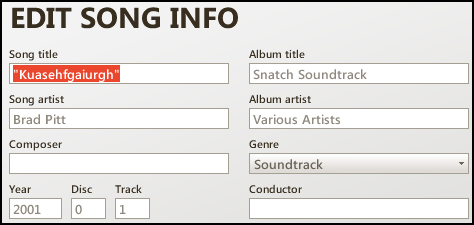 The fix then is to select your track(s), right-click, select EDIT, and change the value for DISC from 0 to 1. What if you have this problem on more than a few tracks? That's the situation I found myself in: only about 10% of my songs were correctly tagged as "Disc 1". Unfortunately the Zune multi-album editing interface doesn't allow you to change the DISC metadata tag, so you need a better tool for the job: go download a free copy of
MediaMonkey
and use it to change the DISC metadata tag in batch mode. Point it at all your music, press CONTROL+A to select all your tunes, press SHIFT+ENTER to open the metadata editor, put a "1" inside the disc field, check off the box next to that field, and click OK. Give it some time - it's pretty fast, but if you have 1000's of tracks, it might take 10 minutes or more.
What's that? You have songs that really
are
part of disc two? It's probably easiest to change all your music to disc one in batch mode, then go back and manually change the disc two tracks to...disc two. Or, do what I do: create separate folders for multi-disc collections so that the folder and album title says "Disc Two" but the tracks are really from the same disc.
Jason Dunn owns and operates Thoughts Media Inc., a company dedicated to creating the best in online communities. He enjoys photography, mobile devices, blogging, digital media content creation/editing, and pretty much all technology. He lives in Calgary, Alberta, Canada with his lovely wife, and his sometimes obedient dog.

---