Saturday, November 8, 2008
Posted by David Tucker in "Zune News" @ 09:35 AM
"Included in this podcast is a first-ever (for Engadget at least) on-air unboxing. That's right, hear the sounds of a Gears of War 2 Zune getting ripped open. As a treat to our faithful listeners, we'll be giving away that very special edition 120GB Zune! Follow the instructions after the break to learn how to make it yours."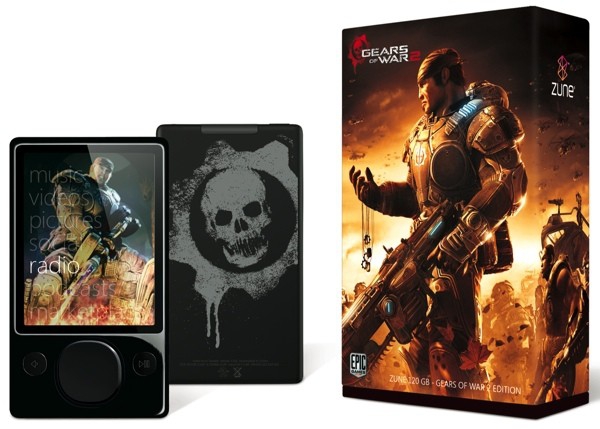 Engadget unboxed the Gears of War 2 Zune on their recent podcast. That's not the best part though. Engadget decided they'd rather give it away than keep it for themselves so if you want one, now is the time to act! This is, unfortunately, only a contest available to people in the United States but if you're a Gears of War fan then this is definitely a contest for you!

Follow this link for all the contest details! Act quickly though since you only have until Friday, November 14th.
---