Monday, September 7, 2009
Posted by Jason Dunn in "Zune Accessories" @ 07:00 AM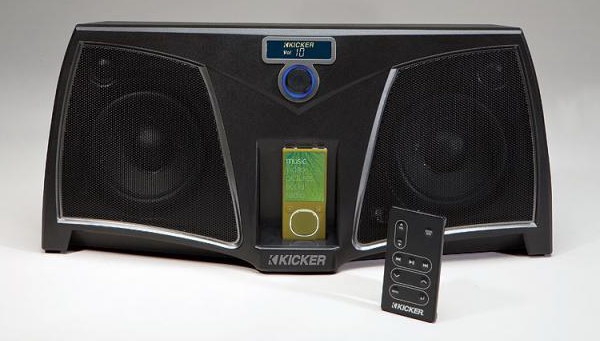 Product Category: Speaker dock
Manufacturer: Kicker
Price: $114.99 USD (Zune.net sale price) or $176.99 (Amazon)
System Requirements: Compatible with Zune 30, Zune 4/8/16, Zune 80/120, and technically the Zune HD.
Pros:
Excellent sound - crisp highs, solid bass response;
Has auxiliary audio input so can act as computer speakers;
Works with all Zune models, including the Zune HD (the remote doesn't work with it however).
Cons:
Remote control is a bit strange, and there's no place to store it;
No battery-powered option, which is important for some people;
Darth Vader-inspired design may not be for everyone.
Summary: I've had a Kicker ZK-500 for quite a while now, but never quite got around to reviewing it - it's a character flaw of mine that I'll sometimes start working on a review but not finish it - but seeing as Microsoft is selling the Kicker ZK-500 from their online store right now for a mere $114.99 USD, I knew that I had to share my thoughts quickly before the sale ends. This is one great-sounding speaker dock!
Buy It Before the Sale Ends
The short version: the Kicker ZK500 is the single best sounding speaker dock I've ever heard, and that goes for any MP3 player. It's compatible with all versions of the Zune, and given that the Zune HD is using the same connector, it will be compatible with that too - though you may need to tweak one of the plastic dock shells to get it to stay in place properly (UPDATE: the Zune HD sits in the cradle just fine, but the remote doesn't work with it at all). Hopefully Kicker will sell a plastic dock piece for it. At the original price of $350 USD, the ZK500 was a great-sounding high-end audio solution for people with deep pockets. At its current price of $114.99, it's a steal and I urge you to buy one if you'd like to hear what your Zune can really do - you will not be disappointed.
Getting Going with the ZK500
Unpacking the box was a pretty standard experience: the ZK500 is held in place by Styrofoam wrapped in plastic. Accessories in the box include the power cable, a relatively small AC power brick, three plastic dock adaptors (labelled A, B, and C), a remote control, a 24-inch long 3.5mm minijack male to male cable (for connecting an auxiliary source) and the manual. Looking in the manual I discovered that dock adaptor "A" is for the original Zune 30, "B" is for the Zune 80, and "C" is for the Zune 4/8. I'm not sure why they didn't just put the model number on the plastic dock pieces - it would cut down on confusion in multi-Zune scenarios.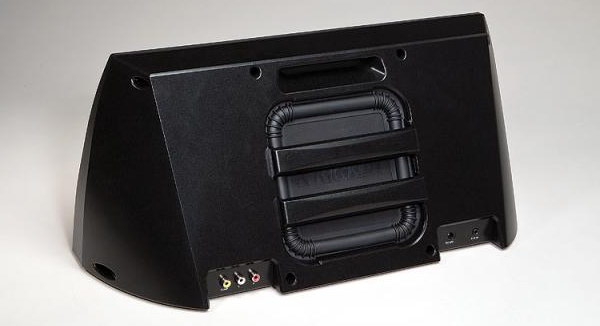 Figure 1: The back of the ZK500. Photo Courtesy of Kicker.
The ZK500 has a few cool features that make it more than just a simple Zune speaker dock. First, it has a 3.5mm auxiliary audio input - this means you can connect any device to it and have the audio come out the ZK500 speakers. Another MP3 player? Check. A portable DVD player you want more volume for? Check. A laptop or desktop computer that you don't want to have to buy speakers for? Check. That one input port adds a lot of value to the mix. There are also three RCA jack outputs (video, stereo audio) that allow you to connect the ZK500 to a TV set for instance - again, nice flexibility.
Looks And Sounds: It Delivers
Design-wise, if Darth Vadar wanted to strap an MP3 dock to the front of his TIE Advanced X1 Starfighter, this is what he'd reach for. OK, he'd use The Force and float it his way, but you get my point. The design is bold, aggressive, and vaguely sinister. I love it! If the design is a bit much for you, you can buy a skin for it from DecalGirl. With the sale price of the ZK500, you'll have some money left over for a skin or two if you want to change the look of it. Black goes with pretty much any decor, unlike the platinum/silver motif I've seen on a lot of other speaker docks.
Sound-wise? The 5" woofers and 3/4" tweeters rip it up - the volume goes up to 40 (2 x 20 watts), but a setting of 15 is comfortably loud in my office; 20 is very loud. I once did a volume test and got to 35 before it was just too loud to continue. The ZK500 really "brings the noise" - it lacks nothing in volume. Good quality audio isn't just about volume though - the ZK500 makes your music sound good. I'm pretty picky about sound quality. More than a few reviewers thought that the Altec Lansing M604 speaker dock sounded good, but when I reviewed it I came to the opposite conclusion. The ZK500 is essentially the polar opposite sound-wise of the M604 - meaning good in every way. To be clear though, this is still a speaker dock - I prefer the sound of my Audioengine A2 or A5 speakers when it comes to pure sound quality, but the ZK500 will not disappoint when it comes to audio quality or volume. Every song, and every genre I put through it, sounded great. Bass is particularly good sounding. Want to see how strong the bass response is? Check this out:
That's a video of the iK500, but the speaker hardware is exactly the same, so that's the kind of bass response you'll get from the ZK500.
---