Wednesday, May 28, 2008
Posted by Darius Wey in "Zune Media" @ 06:00 AM
This week, there are two Zune Marketplace freebies that you can download, play back, burn to a CD, and sync to your Zune device. The first is
"This Boy's In Love"
by Sydney-based electronic duo, The Presets. This track is actually an absolute hit on the waves in Australia and in clubs around the world, so I was pleasantly surprised to see it tagged as a freebie. Be sure to check it out! The second is a soothing remix of
"Me Cai"
by Pacifika, and is definitely worth a listen! You'll need a Zune account to download the free content. Clicking on any of the links below will automatically launch the Zune software and take you to the artist's page, so please ensure that the software is installed on your PC.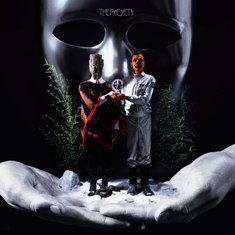 Title:
This Boy's In Love
Artist:
The Presets
Genre:
Dance/Electronic
Time:
4:12
Title:
Me Cai (Da Cruz Jazz Ragga Mix)
Artist:
Pacifika
Genre:
World
Time:
4:33
---