Monday, November 24, 2008
Posted by Adam Krebs in "Zune Content Creation & Management" @ 09:30 AM
"Microsoft has effectively dropped the price of Zune all-you-can-download subscriptions to $5.09 a month. That's how I'm viewing the new Zune Pass pricing, where subscribers keep 10 songs a month. Forever. That's $9.90, figuring 99 cents a song. Subtract from the monthly $14.99 subscription fee and you've got a net cost of $5.09 a month. Cheap. Dirt cheap."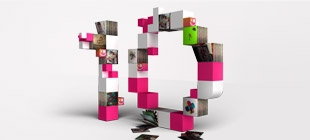 Joe Wilcox at Microsoft Watch has an interesting perspective on the New Zune Pass. He breaks it down with an example of two teens, Jacko and Junie:
"Let's assume that both teen's parents paid for everything as part of the holiday giving. Jacko's mom and dad spent $99.99 for the Zune (online with no tax and free shipping) plus $44.97 for three months of Zune pass, for which Jacko keeps 30 songs. They paid $144.96, although the 30 songs have $29.70 value. Jacko downloaded 1,376 songs under unlimited download subscription pricing. Meanwhile, Junie's parents paid $149 (no tax because they live in New Hampshire) for the iPod nano and another $137.60 for just the music Junie wanted in the first month. They spent $286.60, and Junie is already asking for more music."
Wow. Never thought of it like that...
---