Thursday, September 11, 2008
Posted by Jason Dunn in "Zune Events" @ 01:10 PM
Zune 3.0: Improving the SocialJessica Zahn came in to talk to us about the Social aspects of the Zune. Changing the Zune tag will be possible...later. There are some dependencies on things outside the Zune ecosystem that are not quite in place yet. There are some new Social notifications preferences, allowing you to get notifications immediately, daily, weekly, or never based on things like new inbox messages, new friend requests, new reputation badges, new comments on your page, and friends recent activities.
They've refined the Social page for each person - it has more in common now with Facebook and other social networking sites. There's a page to allow comments, plays from your friends, activity from your friends, top songs from your friends, friends top artists, and there's a Quick Links area that has common tasks a Zune Social user might need to do. I asked if they had any new versions of the Zune Card - something thinner and more appropriate for forums - and they said there wasn't anything yet but they were thinking about it. That's what they told us back at the MVP Summit, so I'm hoping it will eventually happen.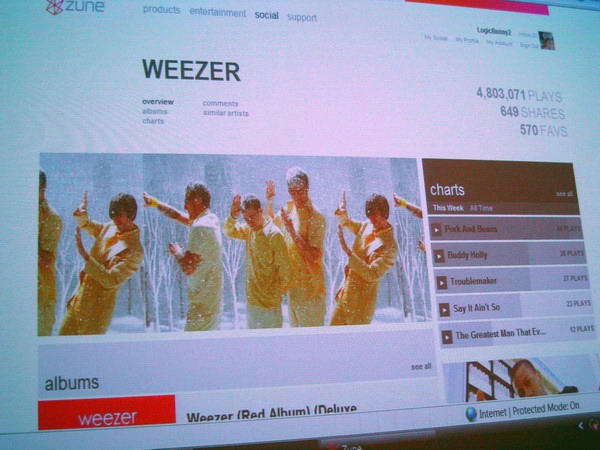 Figure 8: The new artist layout.
The artist pages have some new info, including the number of times the artist has been marked as a favourite, and how many time that artist has been shared amongst Zune Social members. Zahn showed us a new feature coming "in the near future" to the Zune Social that allows users to create music quizzes. It's tied into their Zune Social profiles, and when creating a quiz you can select the music genre and decade in which the music was released. A user could, for instance, create a quiz about what music was played at their wedding. Answers are multiple choice, and for each answer you can pull in songs and albums as answers, including the album art.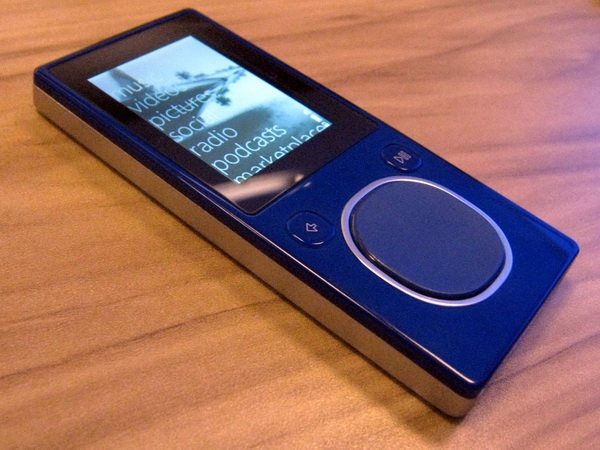 Figure 9: The new blue Zune 8. It's a gorgeous blue, but it's a shame there's no 16 GB version with this colour. Black is boring, but it's your only option if you want 16 GB or 120 GB of storage. I really hope those restrictions don't last long - maybe in time for the holiday season we'll see some further colour options.
Zune SupportFive members from the Zune technical support team came in to meet with us, and we spent the hour discussing issues that customers have with the Zune software and hardware. One of the main complaints I've seen with the Zune desktop software relates to getting it installed: I've seem countless comments on my YouTube videos from people who can't get the software installed. Discussing the issue with the Zune support team, they said that one of the main issues they see with failed installs isn't a problem with the Zune software itself - it's the dependencies that it has on other Windows components. If the user has un-installed certain Windows components that the Zune software needs, the Zune install process runs into trouble. With the Zune 3.0 software, they're now bundling several of these components with the installer. That means the download will get a bit bigger, but the odds of a successful install will be even better.
---